Directions to NY 3
---
---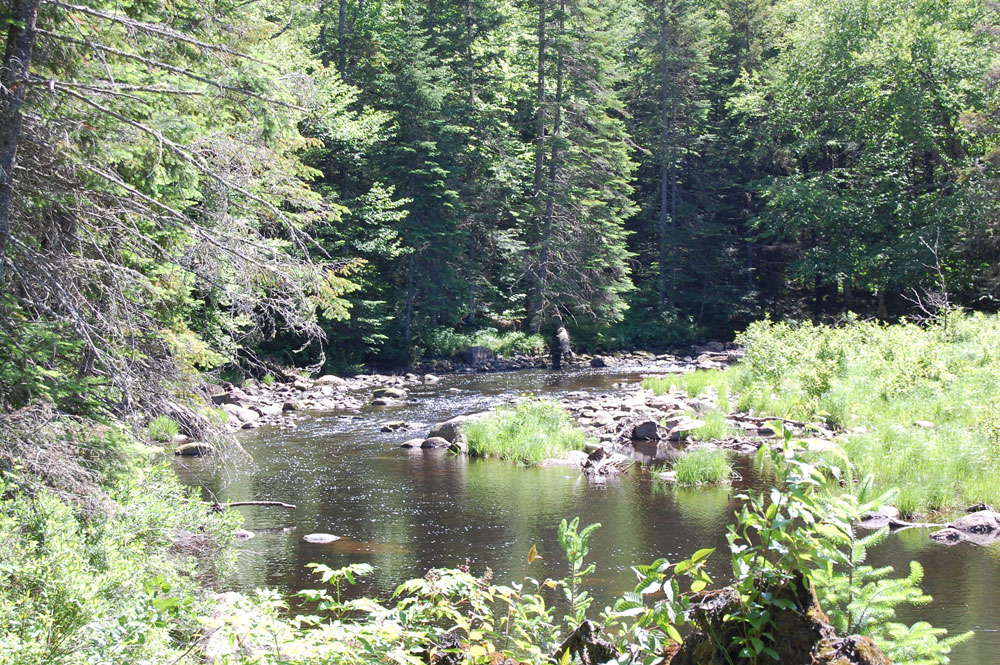 ---
Ironically,
NY 3 is hard to get to from the south. There are only 3 places that you can meet State Highway 3 inside of the Adirondack Park. Note the first and last places, Plattsburgh and Watertown, are OUTSIDE of the Park
From Plattsburgh via the Northway, I-87, Exit 37
---
Go up the Northway, I-87 to Exit 37 in Plattsburgh, mile post 153. This is Cornelia Street and is the main shopping area and the way to SUNY Plattsburgh too. Just turn left and follow the road west.
---
From Saranac Lake via NY 86
---
Go up the Northway, I-87 to Exit 30, mile post 103. Then follow the route to Lake Placid via US 9 North and NY 73 West. Just before you get into Lake Placid, cut off to the left on Old Military Road, CR 35 and take that road to the end, which is Ny 86. Follow NY 86 into Saranac Lake Village. Then in the western part of the village, you will meet the junction of NY 3. Just keep going straight and you will be on NY 3 west.
---
From Tupper Lake via NY 30
---
You can pick up NY 3 from the North from NY 30 from Malone and Paul Smith's College at the junction 5 miles east of the village. More common,is to pick up NY 3 in the village from NY 30 coming from the South, from Amsterdam and Blue Mountain Lake. NY 30 North will turn right on Park Street. About 3 blocks east of the turn, you will run into NY 3 in front of Stewarts. Turn left on NY 3 here to go north and west.
---
From Sevey Corners via NY 56
---
You can pick up NY 3 in southeast Saint Lawrence County in Sevey Corners at the southern end of NY 56. North of the junction is Potsdam and Massena.
---
From the West Via Harrisville and NY 812
---
You can pick up NY 3 from the Rome Utica area off of the Thruway, I-90, at Exit 31. Follow the main road, NY 12 North, into City of Lowville. In Lowville, don't turn left on NY 12 North but stay on NY 26 North, State Street. A few blocks north of the junction you will come to NY 812, Bostwick Street. Follow NY 812 north to Harrisville, New York, abiut 35 miles, and you will be on NY 3.
---
From the West Via Watertown and I-81
---
You can pick up NY 3 in downtown Watertown off of I-81. Take the NY 3A cutoff to by-pass Carthage